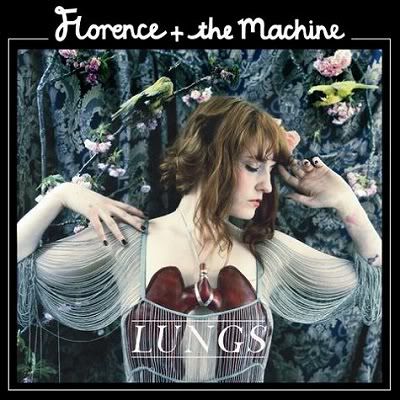 Florence + The Machines- Lung album (2009) Track List
Dog Days Are Over
Rabbit Heart (Raise It Up)
I'm Not Calling You A Liar
Howl
Kiss With A Fist
Girl With One Eye
Drumming Song
Between Two Lungs
Cosmic Love
My Boy Builds Coffins
Hurricane
Blinding
You've Got The Love (Bonus Track)
---------------------
She is now my new favorite pet. After hearing her track in the Eclipse OST ( Florence + The Machines- Heavy In Your Arms) which is eerily appealing, I have grown to love her cool, unconventional, soothing voice. I can't even categorize her music genre 'coz her music is out of the box. She makes a mark with her riveting lyrics. The Lungs album was released in 2009, mainstream or not, she's a talent!
You may wonder why I address the band as a "she"? It's because '
Florence and the Machine
(sometimes stylised as
Florence + the Machine
)
is the recording name of English pop
artist
Florence Welch
and a collaboration of other artists who provide backing music for her voice.' -
Wikipedia
"I was a heavy heart to carry
My feet dragged across ground
And he took me to the river
Where he slowly let me drown"
-Heavy In Your Arms by Florence + The Machines