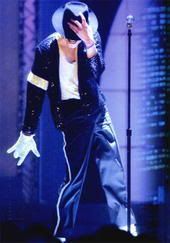 I was only preparing to what I thought would be a normal day. And BAAAANNNNGGGG! out comes a torpedo of sad news.
Michael Jackson, the sensationally gifted child star who rose to become the "King of Pop" and the biggest celebrity in the world only to fall from his throne in a freakish series of scandals, died Thursday. He was 50. Jackson died at UCLA Medical Center in Los Angeles. Ed Winter, the assistant chief coroner for Los Angeles County, confirmed his office had been notified of the death and would handle the investigation.
-Yahoo! News
A permanent goodbye to a legend. I was a big fan of his music. I remember our family watching a Thriller DVD concert together. We enjoyed his dancing and music. I never was really into the drama of his alleged molestation days and everything else after that.
My parents have the album of the Jackson 5. I owned it as if it was mine and loved their music. 70's were much more pure in the music that time. I'm not a BIG BIG fan, but i'm a fan. period.
And here are his kids, unmasked. Credits to TMZ.

xoxo
c.