have i lost my skill in blogging? oh dear, hope not. my fingers are kinda numb for not blogging in here for a while, so here i go...
soundtracks are fun!!!
so paramore is making a soundtrack for Twilight entitled "decode" and darn is it good.. so vampire-y like and did i mention i'm in book two "New Moon" already? ahaha..its getting better all the time.
and the high school musical 3 craze is in the air..i'm DL-ing it and as usual the songs are a hook, line and sinker not a disappointment.
and i feel generous today so i'll share my all time fave soundtracks: (in no particular order)
1. Hairspray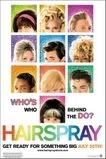 prepare your feet for a tapping and sliding. this includes the voice of Zac Efron, Christopher Walken, Nikki Blonsky, Queen Latifah and a girly John Travolta. it's so good that everyone in my family loves it which is usually odd because we all have different tastes.. the sounds of the 60's binds our family's love for the oldies.
2. Moulin Rouge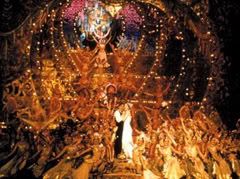 oh how many times have i stated the fact that this movie is an A+++. the revival mix of songs is so good and pleasing to the ears that i'm thankful i have my hearing ability in the first place. just look at that cinematography and movie production.
3. Sweeney Todd
oh Mr. Todd, i'm so happy, i could eat you up.
Stephen Sondheim is the man for compsoing those songs. He's like the American Anndrew Lloyd Webber.
4. Step Up 2
r&b and hiphop are also my thang.i love the mixes, it's so dance-able. oh would you look at that? spectacular!
xoxo
c.