ill be flooding this post with my thoughts...
food for thoughts..
thoughts for the day..
what-happened-to-me-today thoughts
and the like...
well...
i watched my brother's play last night at their school.
nothing much...oh okay, it was POCCAHONTAS!
the guy who played John Smith was oh-so-fine.. Jaffie is his name and i've seen him around school a lot of times when i was in highschool. i never knew the acting bug bit him in his keesters..LOL
this made me recall the play we had back when i was in highschool.
it was THE KING AND I
i tried out for the lead role but i got the assistant director post. not bad eh?
CUT CUT CUT!
i get to yell at people coz its my job to do so...
when the whole thing was over, i saw him again...no its not Jaffie...
someone in my past...
arrgghh..i hate his guts.
he smiled at me..i didn't smile back...
well, he knows what he did wrong and to be playing dumb is pathetic..
poor thing,
well well...
my groupmates and I were handing out flyers for our Ecological Solid Waste Managament Awareness advocacy project implementation at Mandaue.
it was how and i had loads of flyers to give out. but i didnt give them out coz..
well.. let me put it this way.
i have this huge HUGE fear of rejection.
and that..
im scared that they won't take the flyers i gave them
im scared they wont notice as if i was just air..
im scared of them snobbing at me
im scared of them walking away from me thinking that i'll be asking money from them but in actuality i only just want to hand out these flyers..
i thought i'd muster up the courage,,
but i didnt. i chickened out. i fell hard
so fast
.
i gave to my other friend all my flyers and she gave out the ones that were mine.
i just stood there..
still fearful.
well well well...
this thursday will be our PPCM finals.
im super serious in this. i want to get a high grade that i could possibly get from this.
im in the Dean's list so i have to maintain this grade.
MAKE YOUR PARENTS PROUD!. is what i always say..
well well well well...
guess who had a really happy 17th birthday!
im glad u liked my cake as well as sarahs..
the singing was...umm...hehe..you fill in the blank..LOL
and to think we're overseas, thank heavens for technology!
and did i mention that the laptop is just so amazing!
i bow down to your wonderful taste on tech stuff atr!
oh how i wish theres an IT fair in here..
lets chat some time ok?
well well well well well..
now that's a lot of "well" right?
hhmmm..i got nothing else in me to squeeze out.
oh yeah..my bro's and niece's graduation will be this saturday.
that'll be a day to remember!
my bro finally transitioning from highschool to college.
and my niece from preschool to grade school..
that'll put a tear in my eye for sure..
im currently listening to:
Artist: Faber Drive
Album: Seven Second Surgery
Favorite: All of it... i swear!
but im tuning into "Obvious " right now...its so pop-y!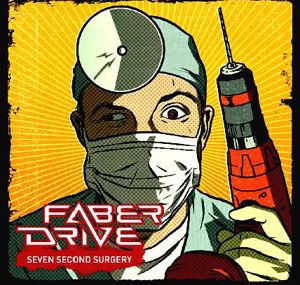 im so very very very very hooked to:
Gossip Girl
have u seen Cruel Intentions?
its a lot like that only its turned into a hit TV show that only airs ONCE in TWO WEEKS!
see how much they love it?
most TV shows air once in a week.
but once in 2 week keeps us viewers wanting for more.
but im not one of those viewers coz thanks to steffi, i get to see all of Season 1 at my own will.
steffi DL for me all of Season 1 and i'm on Episode 9 right now.
this has to be hands down the best ever..
the OC and One Tree Hill cant compare to this..ahaha..no offense to anyone else out there.
xoxo
c.